The Eastlit 2013 Top Twenty.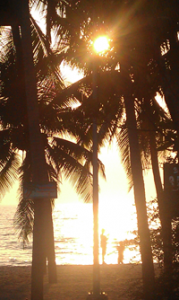 While finalizing the January 2014 issue, I decided to do a quick New Year review of the most popular pieces to have been published in Eastlit. Below are the most read pieces in the whole of 2013. I have not included covers, content pages, contributor lists or editorials. There is a direct link to each piece this time. Oh and why no take a look around some of the older issues? You may find a less read piece of work that is your favorite in Eastlit during 2013.
Eastlit January 2014 will be out on January 3 or 4. OK, so without further ado or comment here is the 2013 top twenty.
2013 Top Twenty:
Other News
Thanks to everyone for your support over the past year. I hope you will continue to find a place for Eastlit in 2014. I have aso been toying with the idea of a Southlit. This would be a sister journal to Eastlit. It would be aimed at South Asia/Indian subcontinent. If anyone has any comment on this please get in touch with the editor. I also continue to appreciate any feedback at all! We are also looking for guest editorials and a volunteer for the editorial board. If anyone wants to be interviewed for Eastlit, let me know. Oh and if you like us, linking to our site is always appreciated!
Happy New Year.
Cheers.