Eastlit 2014 Top Literature.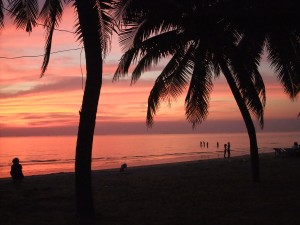 It is that time of year when I have to find the time to list the best read pieces of 2014. So here it is the Eastlit 2014 top literature top twenty. This time though there is actually a bonus as we have 21 pieces with a tie for 20th!
There is a mix of poetry, fiction and non-fiction, an interview and artwork, so we have a bigger mix than last year.
And talking of last year, we have three pieces that featured in the 2013 top twenty and are also in the 2014 top literature list. Their 2013 positions are included in brackets after the author.
The usual monthly lists will be out shortly, but for now let's see the most popular of 2014.
2014 Top Literature:
Ishinomaki by Cesar Polvorosa Jr.
The Foreign Man Is Prepared to Take Everything in His Stride by Connla Stokes.
Smoke and Mirrors by Sayantan Ghosh.
The Bicentennial by Cesar Polvorosa Jr.
A Veil of Silk by Jared Angel.
One Day Friends by Ralph Catedral.
Eastern Poetry by Graham Lawrence. (2013 position 3)
A Complete Overhaul by Stephen Jordan.
Why I Write by Qui-Phiet Tran.
Going Back to Emerald Hill by Chew Yi Wei. (2013 position 6)
Day of Valor by Pauline Lacanilao.
Cesar Polvorosa Jr. Interview by Graham Lawrence.
The Puppet Tree Illustration by Vasan Sitthiket.
Sentences and Two Other Poems by Henrik Hoeg.
The Puppet Tree by Andrew J. West. (2013 position 5)
Perfect Present by Andrew J. West.
The Old Hibachi by Peter Mallett.
A Secret Paradise by Daniel Emlyn-Jones.
A Bridge Behind by Khanh Ha.
Massey Hall 1971 by Flora Qian and Unit 136 by China De Vera.
Other News
Thanks to you all for your wonderful support over the last year. I hope you will keep on contributing or reading Eastlit in 2015. We hope to continue dynamically through 2015 and already have a few plans. Southlit will be integrated into Eastlit starting in February. The aim is to compliment what we already have and hopefully expand the reader base as well as the contributor one.
If anyone has any comments or suggestions on anything to do with Eastlit please get in touch with the editor. All feedback is listened to, considered and appreciated! We are also looking for guest editorials and a possible volunteer for the editorial board. If anyone wants to be interviewed for Eastlit, let me know. Oh and if you like us, linking to our site is always appreciated!
Have a great 2015.
Cheers.