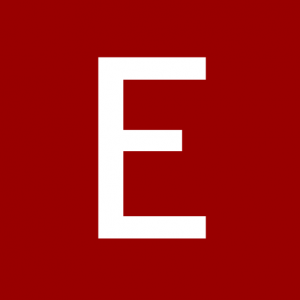 Eastlit, is a journal and website focused on creative writing, English literature and art specifically from or connected to East and South East Asia.
It was launched on October 26th 2012. The first issue of the Eastlit journal came out on 1st December 2012. It featured poetry, fiction, non-fiction and a novel extract.
Aim:
Eastlit aims at encouraging the writing and reading of Asian poetry, Asian fiction, Asian non-fiction and Asian artwork.
We recognize the importance of this emerging region, and also the move to improve English throughout it. We hope to be a small part of this change. At Eastlit, we further hope to promote the development of English literature and creative writing within the region. Up until now there has been little support for English based literature in the region except in a few small areas. This is going to change as rapidly as the region itself is changing in other ways. The stories, old and new, of East and South East Asia are going to become accessible across the world in the coming years as English literature from these countries takes its place alongside the writing from more traditional literary regions. These pieces will add to and broaden an already wide set of literary genres and works as the writers of East and South East Asia assume their role within the realm of the English written word.
Information About Eastlit: Eastlit is a site for:
Local Asian writers born and brought up in the region whose literature tell the stories of the region past and present. Asian writers who expose the culture, the people and the changes.
Writers who have moved to the region whose writing is either about East and South East Asia, or whose writing has been influenced by living in the region. Those who make a significant contribution to Asian literature or who are influenced by Asia and Asian literature.
Asian writers with ethnic roots in the region who have moved to or been born in other locations. Asian writers who want to explore or even reengage.
Writers from outside East and South East Asia who wish to connect with the region in a meaningful way.
Readers with an interest in the Asian literature of East and South East Asia that is written in English.
Publishers seeking new writers and works. Especially Asian writers or writers of Asian poetry, Asian fiction, Asian novels and creators of Asian art.
At Eastlit we value the work of each and every writer. We seek to help you say what you want. We hope to help you say it in the way you want. We intend to showcase your work to a large, varied and avid readership.
We welcome submissions now from writers whether it is your first piece of hundredth.
History:
Eastlit was started as an idea of two long-term expatriates in Asia, Graham Lawrence and Bryn Tennant. Both were and are writers. They were also more importantly lovers of literature and the local but varied cultures of East and South East Asia. Between them they had experience in writing fiction and non-fiction, editing, e-book creation and publishing as well as connections to those involved in the wider industry. Graham and Bryn decided to bring these life time loves and skills to life by creating an English Literature journal for the regions of East and South East Asia that they loved so much. Both taking a year out of work to achieve this goal, they found that after 6 months the dream was realized in the launch of Eastlit. In June 2013 Bryn decided to withdraw from Eastlit to concentrate on moving to and setting up life elsewhere. He will always though remain an honoury editor as well as one of the founders at Eastlit.
Eastlit launched its first issue on December 1st, 2012. New issues are released at the start of each month.
About Eastlit: Major changes:
October 2012: Eastlit was founded.
December 2012: The first issue of Eastlit came out.
May 2013: The first regular column: How Not to Write by Steve Rosse was launched.
June 2013: Founder Bryn Tennant withdrew from Eastlit.
July 2013: The Eastlit editorial board was formalized. All works published in Eastlit must receive a majority vote from the board.
July 2013: Eastlit Live was launched.
November 2013: Artwork was incorporated into Eastlit along with written pieces and photography.
December 2013: Eastlit celebrated its first birthday. A new column featuring book reviews by Bookworm in Bangkok was added.
January 2014: Eastlit published its first interview.
March 2014: Southlit the sister journal of Eastlit was founded.
July2014: The first issue of Southlit was published.
December 2014: Southlit was integrated into Eastlit.
January 2015: Print facility added.
February 2015: First Southlit Supplement published in Eastlit.
January 2016: For the first time Eastlit entered and remained in the top 1000 websites in a country of over 50 million people.
March 2017: The last random republication was published.
April 2017: Eastlit's 50th issue released.
The creators and publishers of Eastlit are not employed by, or part of, the publishing industry, wider literary industry or the academic literary community. Eastlit and its creators are totally independent of these and their influences, and will remain so.
About Eastlit: Editorial Board
With the departure of Bryn in June 2013, several new people were added to the group of readers considering the work submitted to Eastlit. This formalized into an editorial board to consider what would and would not be published as from the August 2013 issue. The work done by the board is entirely voluntary and who looks at what varies by month.
The process consists of a yes, no, not sure vote in secret with all votes considered equal.
As Eastlit is a monthly publication and its staff consists of volunteers, we do not usually give feedback on work submitted. We do however, offer free editing and advice to writers whose first language is not English.
If you like our idea, please support us by clicking the follow or like buttons.