Donations to Help Eastlit (note: eastlit1 at g mail for PayPal donations)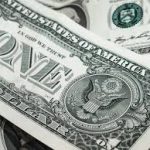 It is that time ot the year again where we start to try and raise a little money for Eastlit support to cover costs and other things. From 2016 to 2017 we would like to use some of the money raised on a few modest adverts through social media and literary circles. This will help to get more readers for the fiction, poetry, artwork and other creative writing focused on East, Southeast and South Asia. Even though we are currently seeing growth in readership of 30% on last year, more can be done. All in all I think it is best to do what we can without introducing advertising to cover it.
All donations of even a few dollars help and on social media some advertising campaigns can be run a a fairly small budget. Eastlit as our long term readers know is advertisement free at the request of contributors and readers. We genuinely hope to continue with this policy. However, there are bills to pay and every little helps. The donation link is below this paragraph and has been activated on many pages. If you prefer to make a financial, prize or gift donation in a different way, please contact Graham. If you have any questions about how you can help Eastlit or what we use donations for, please contact us through the Eastlit contact page.
As you may be aware our editorial board and advisory team are all voluntary. My time is also provided free and the only income to help support Eastlit comes from this annual call.
Of course the Eastlit the team will do its best to continue bringing you what we think is interesting Asian focused English literature and artwork. We will also continue to try and support new and emerging poets and writers especially those within our region, and keep Eastlit to its monthly schedule however demanding this becomes.
Eastlit Support in Other Ways
If you cannot help with a donation, spreading the word about Eastlit, or this request helps. If you have any other idea's I would love to hear too.
Cheers.