Eastlit News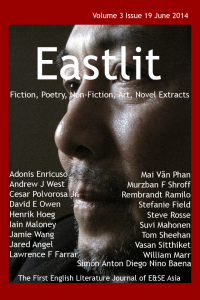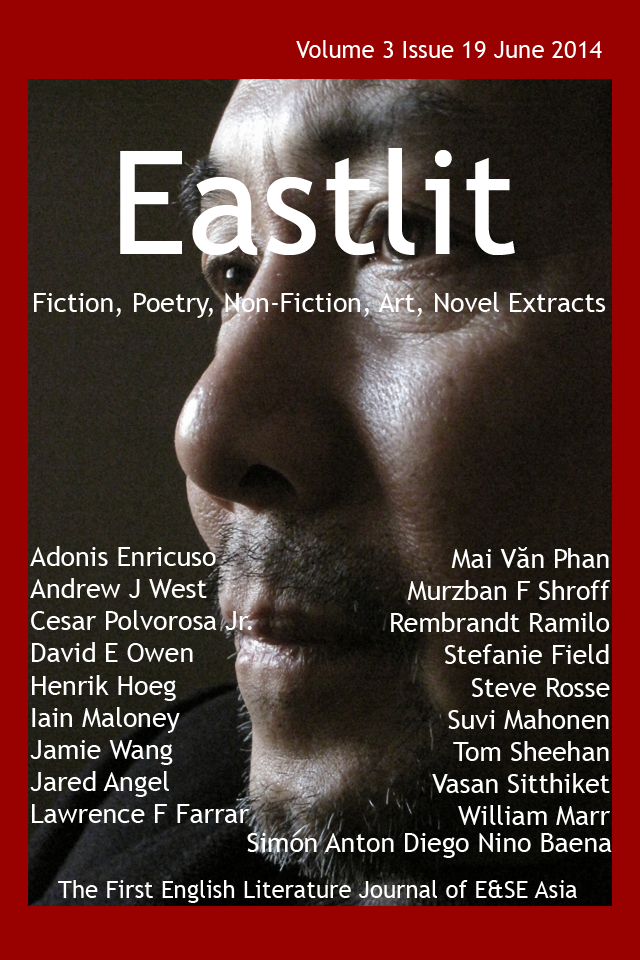 Eastlit June 2014 seems to be attracting a lot of interest. There are some pieces getting a lot of views every day. I will do a seperate news post on the latest lists at a later date. In this one I want to mention a couple of calls for art, literature and poetry by others. These may interest our regulars. One concerns Hong Kong. The other is a broader call for submissions albeit one covering South Asia. South Asia is not the main area of Eastlit, but with obvious connections to South East Asia, we have featured a fair few contributors and have a number of readers in the South Asia region. This call for submissions is shared for you and also those connecting to our new sister journal Southlit. I have posted the press releases for both events.
I would also like to mention a post on her site by Zara Adcock called Why I Want to Review Your Book. Take a look. It covers reviewing books to get them to a younger audience.
DesiLit Announces Kriti Festival of South Asian Arts and Literature
Chicago, IL – DesiLit is pleased to announce its 4th festival of South Asian and diasporic arts and literature, to be held at the University of Illinois at Chicago, September 25 – 28, 2014.
The Kriti Festival is a four-day showcase of various mediums of art representing the South Asian diaspora. Participants come from all over the world to present their works to the general public. It is an opportunity to connect those who identify with or have a deep connection to the diaspora with each other, and to enjoy the many offerings of South Asian culture.
Submissions are now welcome in the areas of literature, film, music, dance, and visual arts. Those who are interested in submitting must send an electronic sample of their work to submissions@kritifestival.org with a brief bio attached. Panelists who are selected may be asked to present their work via panels, readings, screenings, or performances. Full guidelines and further details may be found at http://kritfestival.org. The deadline for submissions is June 30, 2014.
For a sample of our 2005, 2007, and 2009 panelists and more details, or to register for the festival, please visit our website: http://kritifestival.org. If you have any questions, please contact info@kritifestival.org.
NOTE: Kriti is co-sponsored by the English Department, the Asian Studies Program, and the Asian American Studies Program at the University of Illinois at Chicago, and will be held on campus, at 750 S. Halsted, Chicago.
Desde Hong Kong: poets in conversation with Octavio Paz
You are invited to submit poems to Desde Hong Kong: poets in conversation with Octavio Paz, a collection in celebration of the centenary of the great Mexican poet, Octavio Paz, who built bridges among cultures, and especially among poets, and whose connections with Asia were considerable.
As the title 
Desde Hong Kong 
suggests, the editors expect the poems to be rooted in some way in, from or about Hong Kong.  
The book will be published by Chameleon Press and edited by Germán Muñoz, Juan José Morales and Tammy Ho Lai-Ming. You can find out more about them here: http://chameleonpress.com/ocatviopaz/dls.hml?show=bios
Unless you are invited to submit work personally by one of the editors, general submissions should be made by 

31 July, 2014

 via Google Docs and sent to octaviopazhk@gmail.com . More information: http://chameleonpress.com/ocaviopaz.
Next Eastlit Bits
The next news piece will be on the updated lists.
Cheers
Graham