Recently I haven't said much about Eastlit Live. However, I have been asked a few times about it. Eastlit Live is still up and running as a concept mixed between Eastlit, the Eastlit Live You Tube channel and our Google+ account. You can access Eastlit Live Channel by clicking the link in the title above. We are always looking for multimedia submissions for Eastlit Live. they can be in any medium: writing, photography, video, audio or any combination. We are happy to consider music, talks, poetry readings or any other art genre of live art. Just send them in through the usual submissions e-mail, or if too big contact us through that e-mail. We can work something out.
A previous post describes the multimedia concept behind Eastlit LIve.
Live Art
Live art! Thomas Donaldson has an art show on in Chonburi, Thailand right now. Why not go along and take a look? I have inserted a flyer below. If you need an idea of his style of artwork, Thomas featured in the January 2014 issue of Eastlit in a piece titled: Thomas Donaldson Art.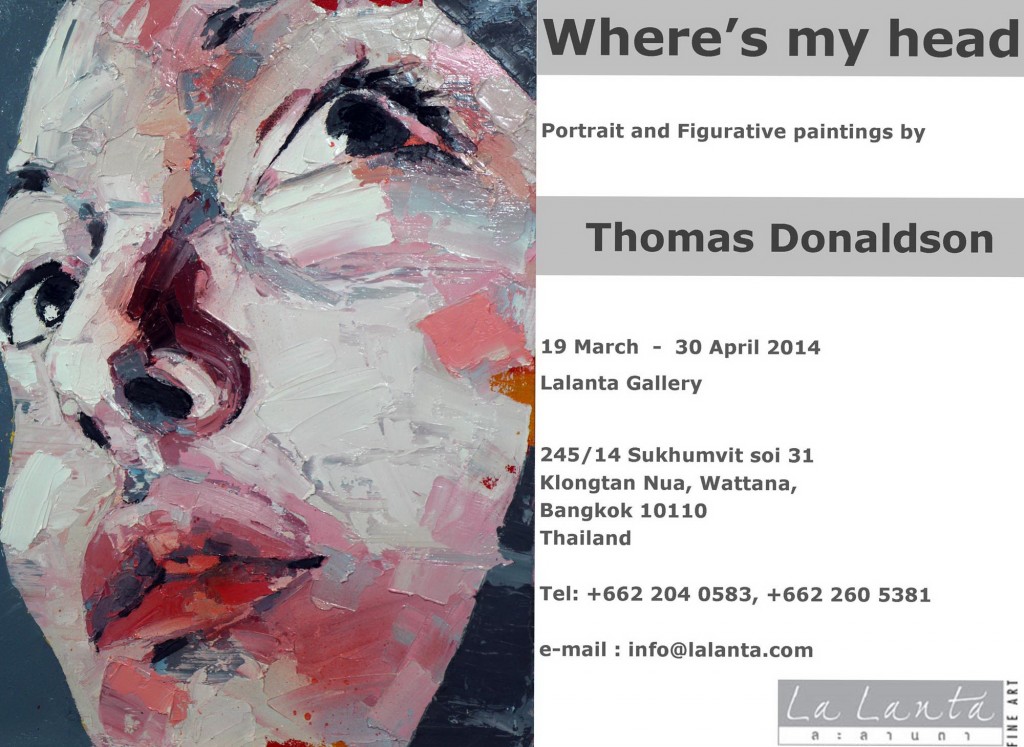 Other News
Eastlit April 2014 will be out on March 31 or April 1. This issue will include fiction, poetry, non-fiction, artwork, an interview, advice on writing and a book review. I hope you will enjoy the mix we have put together for you. Thanks also to all those who have contributed work for this issue.
We are still taking submissions for the June to December issues of Eastlit. Please go to our Eastlit submissions page to check the guidelines and send your work in. Also please pass this link on to anyone you know who may be interested.
If you have any live art in the form of video, audio or pictures, please also feel free to submit it for consideration for publication on Eastlit or Eastlit Live.
Enough for now.
Cheers.