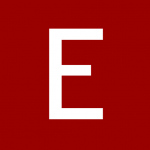 I have made a few changes to the Eastlit look. These are not huge changes but a few more subtle Eastlit look alterations. Please take a look and let me know if you have any comments. And if you like it, you could always give us a social media like if you haven't already!
The main changes to the Eastlit look are:
The Eastlit tagline (below the name on each page) has been changed to Creative Writing, Literature and Art focused on East and South East Asia. It used to be: English literature from or connected to East and South East Asia.
The colour of the links on Eastlit pages is now Eastlit red. It used to be default blue.
The order of the Home page has been changed. Now the latest news and latest issue are almost first thing.
The order and detail on the About page has been changed.
Some information such as the statement on Asian writing has been moved form the Home page to the About page.
The picture at the top of this page is the new Eastlit logo which has been around on some pages for a while now. I have not yet replaced the banned logo with this one though, and have mixed feelings on whether to or not. This logo is also now used on many of the social media and supporting sites Eastlit uses.
Eastlit Look Changes Rationale:
These changes to the Eastlit look are not huge but are aimed at improving:
first contact.
creating a more balanced Eastlit brand.
identifying more accurately what Eastlit is about.
Putting information where it goes best.
Over the next few weeks I will be making other subtle changes to the Eastlit look. These will be aimed at completing this process. I would appreciate any feedback or comments via the editors mail. After all it is you as readers or contributors who are more affected by these things. I am wary of making any big changes as Eastlit is still growing in readership and comments are generally positive. So the aim is gradual improvement.
One last thing on this post. The first issue is now available in a downloadable e-book form. It is in e-pub and mobi formats. We have tested it on iPhone, iPad, Kindle and some android devices. There are a few formatting issues with poetry on some devices. However, if you would like to take a look and give any feedback, please contact us on the editors e-mail.
Have a great Thai New Year if you celebrate it.
Cheers.