The list of Eastlit Writers March 2016 is alphabetical by first name:
Aidan Chafe
Aidan Chafe is a poet and public school teacher who writes to experiment with perspective and to savour the beauty of language. His poetry has appeared in CV2 magazine. He lives in Vancouver, BC.
Agnes Chew
Agnes Chew is a writer, traveller, and change-maker at heart. She wrote her first novella, titled The Desire for Elsewhere, under the Singapore National Arts Council Mentor Access Project 2014. She has performed a public reading of her work at the Singapore Writers Festival 2015, and read her poetry at the third anniversary event of The Writers Club Singapore. Her writing has been published in literary journals and thought publications based in the US, UK, and Singapore.
She writes at http://www.loveundwanderlust.wordpress.com.
Alton Melvar M Dapanas
Alton, a queer poet from the southern Philippines, studies Literature and writes in English and Visayan. His poems in both languages have been published in Dagmay Literary Journal, Kabisdak Cebuano Literary Lighthouse, We Are A Website (WAAW) New Literary Journal of Singapore, and the Philippines Graphic. Recently, he has been anthologized at Sakayang Papel: Anthology of Bisaya Poetry. Currently, he works as a writer and copyreader for an urban lifestyle and travel e-zines. He also blogs for a Geneva-based NGO. He is affiliated with Bathalad Mindanao, Inc. and Nagkahiusang Magsusulat sa Cagayan de Oro (NAGMAC). He has a thing for grey sky mornings, awkward moments, and apple-flavored beer.
Anna Yin
Anna Yin was born in China and immigrated to Canada in 1999.  A finalist for Canada's Top 25 Canadian Immigrants Award (2011/2012), Anna has authored six poetry books and won the 2005 Ted Plantos Memorial Award, the 2010/2014 MARTY Literary Arts Awards and the 2013 Professional Achievement Award from CPAC etc.  Her poems in English & Chinese and ten translations by her were in a Canadian Studies textbook used by Humber College. CBC Radio, Rogers TV, the Toronto Star and Mississauga media interviewed her for her poetry and events. Her poem "Still Life" was showcased for the Poetry In Transit project on buses across Canada in 2013. Published in/on Arc Poetry, New York Times, China Daily, World Journal, Cha etc, her poetry is well regarded and she was invited to read on Parliament Hill. Her "Poetry Alive" educational programs combining computer arts and audience participation have been welcomed by schools, colleges and libraries, especially for thePoets in Schools Program. Twice a "Living book" for the Living Library at the University of Toronto Mississauga, Anna is currently Ontario representative for the League of Canadian Poets and Mississauga's Inaugural Poet Laureate. Website:annapoetry.com
Anshu Choudhry
Anshu Choudhry is based in Delhi, India, studied Masters level English and Mathematics and works for the Government. Her duties allow little time to serve her zest for writing but she manages to act on her yearnings by the dint of will. Her poetry has been published in FullofCrow, Kritya, Ken*again and literary anthologies. Her short fiction is appearing in the forthcoming issue of Muse India.
Dr Dilantha Gunawardana
Dr Dilantha Gunawardana is a university lecturer and scientist by day and a dreamy moonlighting poet who burns themidnight oil on his poetry blog. Dilantha was educated at University of Melbourne [Ph.D. and B.Sc.(Hons) in Biochemistry and Molecular Biology] and currently serves as a Senior Lecturer in the Molecular Plant Sciences. Dilantha was born and have lived most of his life in Sri Lanka, but he too is infused with traces of influence from Australia and the Philippines where he has resided for significant time periods.
Joanna Hioe
Born in Singapore, with the cultures of colourful people in her heart, Joanna loves connecting with friends and family around the world. She hopes to put ideas, sounds and colours into the world that others can riff off to make new melodies.
Jonathan Ng
Born and raised in Canada until the age of 10, Jonathan Ng immigrated to Hong Kong with his family and has lived there ever since. He has always felt like an outsider in the Asian 'World City' despite his Chinese ethnicity, and this often inspires him to write upon the alienness of his experiences.
Mai Văn Phấn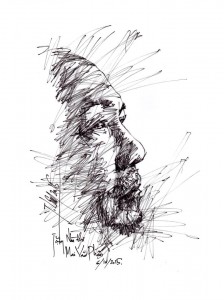 Vietnamese poet Mai Văn Phấn was born 1955 in Ninh Bình, Red River Delta in North Vietnam. Currently, he is living and writing poems in Hải Phòng city. He has won several national literary awards of Vietnam. He has published 23 poetry books, 11 of which were several times reprinted or reprinted with adjustments in English, French, Spanish, Thai, Turkey, Albanian, Hin-ddi & Bengali (India): Giọt nắng (Drops of Sunlight, 1992); Gọi xanh (Calling to the Blue, 1995); Cầu nguyện ban mai (Prayers to Dawn,  1997); Nghi lễ nhận tên (Ritual of Wall, 2003); Hôm sau (The Day After, 2009); và đột nhiên gió thổi (and Suddenly the Wind Blows, 2009);  Bầu trời không mái che (Vietnamese-only version of Firmament Without Roof Cover, 2010); Thơ tuyển Mai Văn Phấn (Mai Văn Phấn: Selected Poems – essays and the interviews, 2011); hoa giấu mặt (hidden-face Flower, 2012); Bầu trời không mái che / Firmament Without Roof Cover (bilingual 2nd  edition, 2012); Vừa sinh ra ở đó (Just Born There, 2013); Những hạt giống của đêm và ngày / Seeds of Night and Day (2013); A Ciel Ouvert / Firmament Without Roof Cover (2014); Buông tay cho trời rạng / Out of the Dark ( 2013); Ra vườn chùa xem cắt cỏ / Grass Cutting in a Temple Garden (2014); Zanore në vesë / Vowels in The Dew (BOTIMET M&B, Albania, 2014); บุษบาซ่อนหน้า / Hidden-Face Flower / hoa giấu mặt (Artist's House, Thailand, 2014); Yên Tử Dağının Çiçeği (The Flower of Mount Yên Tử, ŞİİRDEN YAYINCILIK, Turkey, 2015) ; "The Selected Poems of Mai Văn Phấn" (Publishing House of The Vietnam Writer's Association, 2015)... Simultaneously on the book distribution network of Amazon, the collections Firmament Without Roof Cover, Seeds of Night and Day, Out Of The Dark, Grass Cutting in a Temple Garden, A Ciel Ouvert was published and exclusively released in the USA, Canada, the UK, Australia and European countries by Page Addie Press of the UK. December 2012, the English collection titled Firmament Without Roof Cover became one of the 100 best-selling poetry books of Amazon. June 2014, the three collections in Vietnamese and English titled Ra vườn chùa xem cắt cỏ (Grass Cutting in a Temple Garden) and Những hạt giống của đêm và ngày (Seeds of Nights and Day) as well as his Vietnamese-French collection titled Bầu trời không mái che (A Ciel Ouvert/ Firmament Without Roof Cover) were among the top ten of the 100 best-selling poetry collections from Asia on Amazon. Poems of Mai Văn Phấn were introduced in newspapers and magazines of Sweden, New Zealand, the UK, the USA, Canada, Australia, India, Albania, Turkey, South Korea, Hong Kong, Indonesia and Thailand…
Matthew James Friday
Matthew James Friday is professional writer and graduate of the MA in Creative Writing at Goldsmith College, London. He has had poems and short stories published in the following worldwide magazines and literary journals: A Handful of Stones, Bad Idea Magazine, Brand Literary Magazine, Bolts of Silk, The Brasilia Review, Cadenza, Carillon, Cha: An Asian Literary Journal, Dreamcatcher, Earth Love, Erbacce, Envoi, Finger Dance Festival, Gloom Cupboard, IS&T (Ink, Sweat & Tears), The Journal, The New Writer, Orbis, Sentinel Literary Quarterly, Third Wednesday, Of Nepalese Clay, Pens on Fire, Pulsar Poetry, Rear View Poetry, Red Ink, South Bank Poetry Magazine, The Writing Shift and Writing Magazine.
Nadeem Zaman
Nadeem Zaman was born in Dhaka, Bangladesh. His fiction has appeared in China Grove Journal, 94 Creations, and Farmhouse Magazine. He is a graduate of the University of Illinois at Chicago and the University of Louisville, where he is currently working on a PhD. in Post Colonial Studies and Fiction.
Robert Wexelblatt
Robert Wexelblatt is professor of humanities at Boston University's College of General Studies. He has published the story collections, Life in the Temperate Zone, The Decline of Our Neighborhood, The Artist Wears Rough Clothing, and Heiberg's Twitch; a book of essays, Professors at Play; two short novels, Losses and The Derangement of Jules Torquemal, and essays, stories, and poems in a variety of scholarly and literary journals. His novel Zublinka Among Women won the Indie Book Awards first-place prize for fiction.
Sheri Vandermolen
Sheri Vandermolen is editor in chief of Time Being Books. From 2008 to 2014, she resided in India, exploring the subcontinent via camera and pen until her repatriation to California. Her verse has appeared in various international journals, including Ashvamegh, Contemporary Literary Review India, Muse India, Papercuts, Poetry Quarterly, Taj Mahal Review, and Verse-Virtual, as well as in the anthology Veils, Halos and Shackles: International Poetry on the Oppression and Empowerment of Women.
Simon Rowe
Simon Rowe is an Australian writer and teacher living in Himeji, western Japan. His stories and photographs have appeared in TIME magazine, The New York Times, The South China Morning Post, Lonely Planet Guidebooks and many more. His blog Seaweed Salad Days is a commentary on life in a traditional Japanese neighborhood; read it atmightytales.net.
Tina Isaacs
Tina Isaacs, a Malaysian lawyer of 15 years experience, began her foray into fiction writing in 2014.
In 2015, she published short fiction in anthologies Cyberpunk: Malaysia and Hungry in Ipoh by Malaysia's successful pulp fiction imprint Fixi Novo; and in Southeast Asian literary magazine, Anak Sastra. Her story in Cyberpunk: Malaysia ("Undercover in Tanah Firdaus") went on to be chosen for the Short Story Collection of the 2015 SciFi Film Festival in Parramatta, Australia. Then, in November 2015, she was awarded the Runner-Up Prize for the inaugural D.K. Dutt Memorial Award for Literary Excellence for her short story "Dash" which will come out in an anthology of the longlisted entries in March 2016.
In January 2016, Tina will graduate with a Masters of Fine Arts in Creative Writing (Fiction) from the University of Tampa, Florida. She continues to be in active private legal practice and is presently working on her debut novel, a Social Science Fiction New Adult tale, about the ravages of surviving and rebuilding a world which has descended into chaos after a global virus pandemic, as seen from the eyes of a couple finding love.
Find out more about her work in www.tina-isaacs.com
Troy Cabida
Troy Cabida (b. 1995) is a Filipino writer from London. His recent work has appeared on WORK, Pinched and We Are A Website. He writes for Migreat and has edited for Siblíní Journal, Thought Notebook and 30 Days Dry by Eric Shoemaker. Catch him blogging at www.troycabida.wordpress.com.