Eastlit November News includes the latest addition to Eastlit Live. There is also a round up of latest publications by Eastlit published writers and some mention of other good causes. Finally there is a quick round up of general news in this Eastlit November news post.
Eastlit Live
The latest addition to Eastlit live is Pangolin by Usha Kishore. It includes and introduction followed by a reading of Pangolin by poet Usha Kishore. Pangolin was first published in Eastlit May 2015 with a collection of poems.
In Empty Places
In Empty Places is a collection of short stories and artwork. It raises money and awareness for the Bantuan Coffee Foundation. They help victims of child prostitution in Indonesia.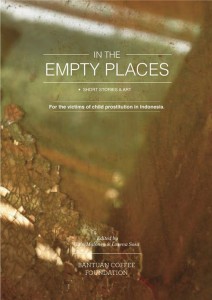 In Empty Places was published last year. Now there are only a few copies remaining. So it is last chance to get one. Follow the link in the picture for more information.
Sanjeev Sethi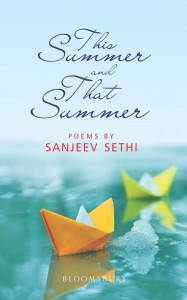 Sanjeev Sethi's third volume of Poetry, This Summer and That Summer has recently been released. You can read all about it by clicking on the link in the cover picture.
You can also read one of the new poems there.
If you would like to read more of Sanjeev's poems from Eastlit, Sanjeev has had the following poetry published in Eastlit:
Sanjeev has also recently been working on our editorial board.
Tom Sheehan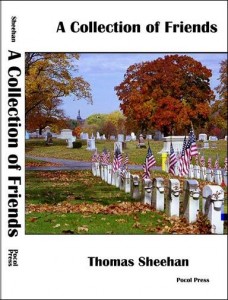 Multiple published author Tom Sheehan, who has featured in Eastlit several times, has a new book out. This one, A Collection of Friends, pays tribute to the people who have flowed through Tom's life.
You can read more about Tom on his Amazon page by clicking on the picture.
Apart from his published books, Tom has hundreds of pieces of work poublished on the internet. He also has quite a collection that have been published on Eastlit over the past three years.
Some of Tom's previous pieces in Eastlit are:
Tse Hao Guang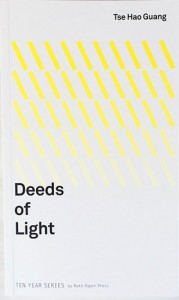 Singaporean writer Tse Hao Guang has recently had his collection of poetry, Deeds of Light published by Math Paper Press.
You can get more information by clicking on the link in the picture.
Tse Hao Guang has had work previously published in Eastlit.
This includes:
Midautumn which was featured in Eastlit Novenber 2013.
Eastlit November News
Eastlit December 2015 will be out in early December. This will be the last of the recent bimonthly issues. From January Eastlit will revert back to a monthly publication.
I am looking to add possibly one more person to the editorial board. I would like someone focused on East or Southeast Asia this time. If you are interested contact Eastlit admin.
And finally, thanks to all our readers out there.
Cheers