Well sorry, I haven't done one of these pieces for a while. It has been a very busy time for me away from Eastlit. I will however try to get one or two of these pieces out every month.
Eastlit September Issue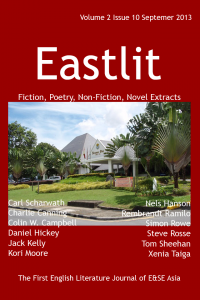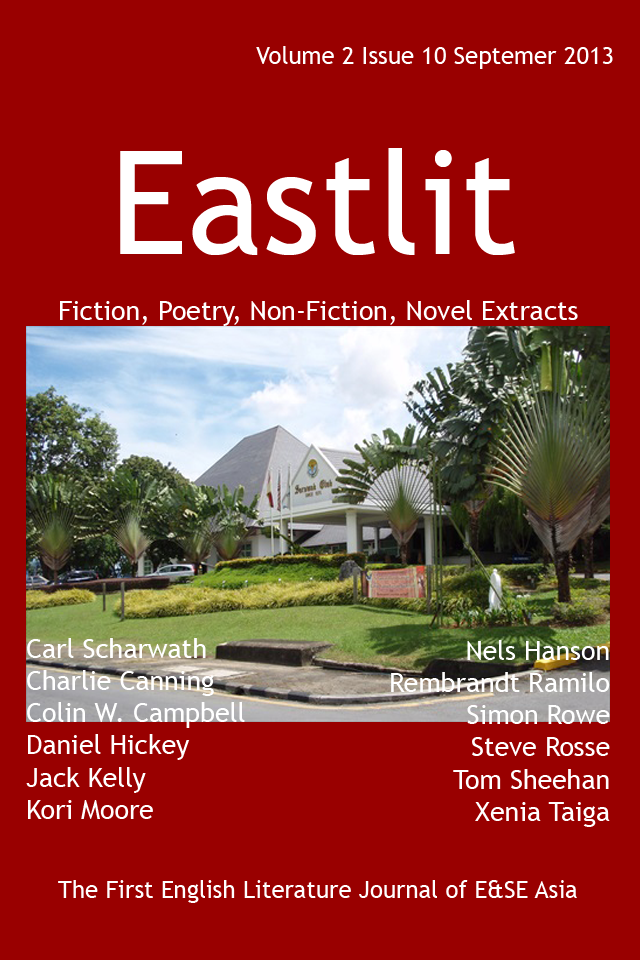 Well the Eastlit September issue is out and it is nice to be getting posiitve feedback. Thanks from me and thanks from the writers too.
The Eastlit September issue contains a mix of poetry, short stories and non-fiction. It also includes another extract from a novel. Plus we have the regular piece form Steve Rosse in the How Not to Write series.
We continue to try and introduce a few new writers or poets every issue.
I would also like to thank all the editorial board members for their help. You know who you are. Thanks from me to members old and new. Thanks also to those who have volunteered to join he board in the future and also hose who have sent in guest editorials for consideration. It all helps.
Donations
As I said on the front page, now is a time of some expense for Eastlit. If you are able to help with a dollar, pound, yen or two or know someone who is, it will certainly be appreciated. And if you can't hey just keep reading or sending the work in, or give us a like, share or spread the word. It all helps and we do value it all. In fact from me it is thanks to you all who have sent so much in or spent so much time reading Eastlit. It will soon be a year and it is humbling to see quite how many people have followed the development of this little journal.
Oh for donations the button can be found on the right of some pages or the front page. On some mobile devices it may appear at the bottom of the page. And here it is below:
Eastlit Courses
Eastlit is now offering the following online courses:
Activaing Creativity
Creative Writing
If you would like more information, please contact us.
Eastlit September – Other Things
We are taking submissions for the next 6 issues right now, so don't be shy. Send them in.
The Android app is going through gradual development. If we can raise the money, we will also publish an app for iPhones. It is already made!
OK enough from me.
Cheers
Graham