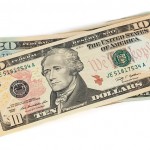 Once a year at Eastlit we make a call for donations. In 2015 we face a larger bill than normal. If anyone can help Eastlit by making a small donation of a few dollars, it would help a lot. Eastlit as our long term readers know is advertisement free at the request of contributors and readers. We genuinely hope to continue with this policy. However, there are bills to pay and every little helps. The donation link is below this paragraph. If you have any questions about how you can help Eastlit or what we use donations for, please contact us through the Eastlit contact page.
For those not aware, our editorial board and Eastlit team all work on a voluntary basis to keep cost low.
At Eastlit the team will do its best to continue bringing you what we think is interesting Asian focused English literature. We will also continue to try and support new and emerging poets and writers especially those within our region.
Other ways to Help Eastlit
If you cannot help with a donation, spreading the word about Eastlit, or this request is good, or just like our page etc.
Cheers.