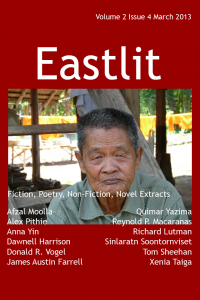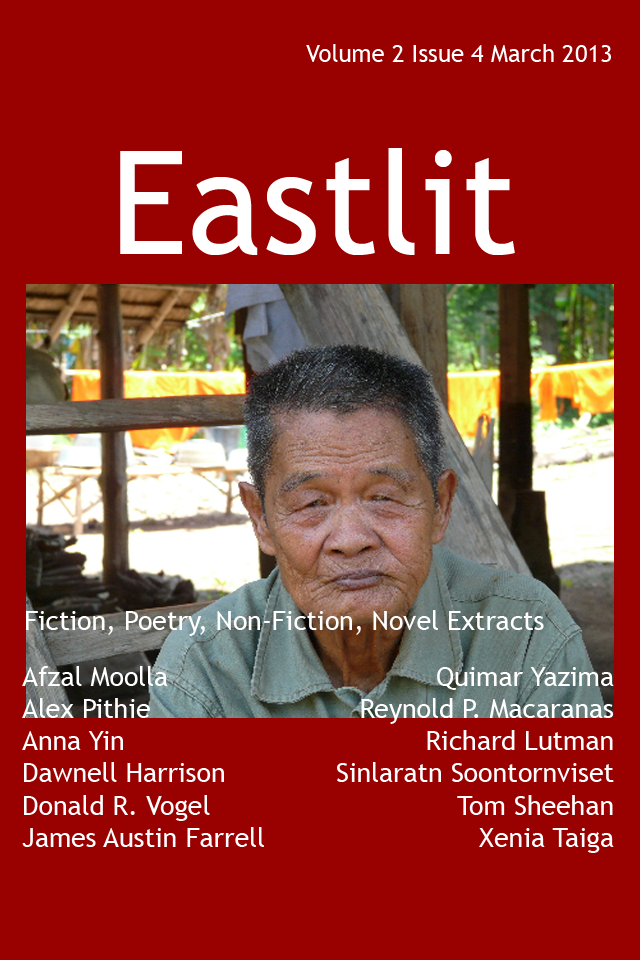 Well as the temperature rises here in Thailand, the flow of submissions seem to be increasing. It is great to get so much original work to read and to be able to publish what we can. It is also humbling that not only do we see so much submitted but also the number of readers from around the world is on the increase. It sometimes surprises me the places that we get interest from.
The March issue also seems to have gone down well, so thanks to all of the contributors to that. We really appreciate your work and support of Eastlit. It is also wonderful to see an increase in submissions from locals.
Photographs
I know I keep mentioning this, but photos for the cover are the one area we are short of supply. Please if anyone can help out, send them in. If you have a friend who can, please ask them. You do retain full rights as with your stories, You will also be credited and given an entry in our contributors section.
Submissions
We are now taking submissions for our April, May and June issues. So send them in. We usually get back to you very quickly to acknowledge receipt. We then contact you in the week before our issue goes out to let you know if you are in or out. Please remember to read our submission guidelines before sending things in.
Archives and Older Issues
Now we have published four issues, we are creating an archive of older issues. Sometimes when pieces go into an archive, they get "lost" over time. We will try to mention and highlight our older published pieces form time to time in this latest section and other releases.
Editing
Let us know if you would like your work looked at and suggestions for edits made. We cannot offer an exhaustive service for this, but want to increase what we do offer. We do expect submissions to be at least close to finished pieces.
Other March News
There is little news from us this March. However, it would be nice to hear from you of anything you would like to see in Eastlit. What do you think of the colour and slight tagline change? What is your favourite piece of poetry or prose? Do you like the longer pieces? All this helps us to know how to best balance things and keep Eastlit interesting for you the reader. You can contact us by e-mail here or on our contact form.
Oh, remember you can also get all this news from our newsletter. Sign up now to have the news sent to you.
Cheers
Graham