Popular Asian English Literature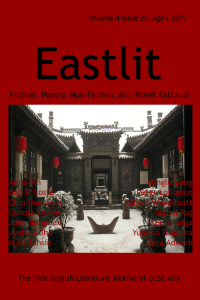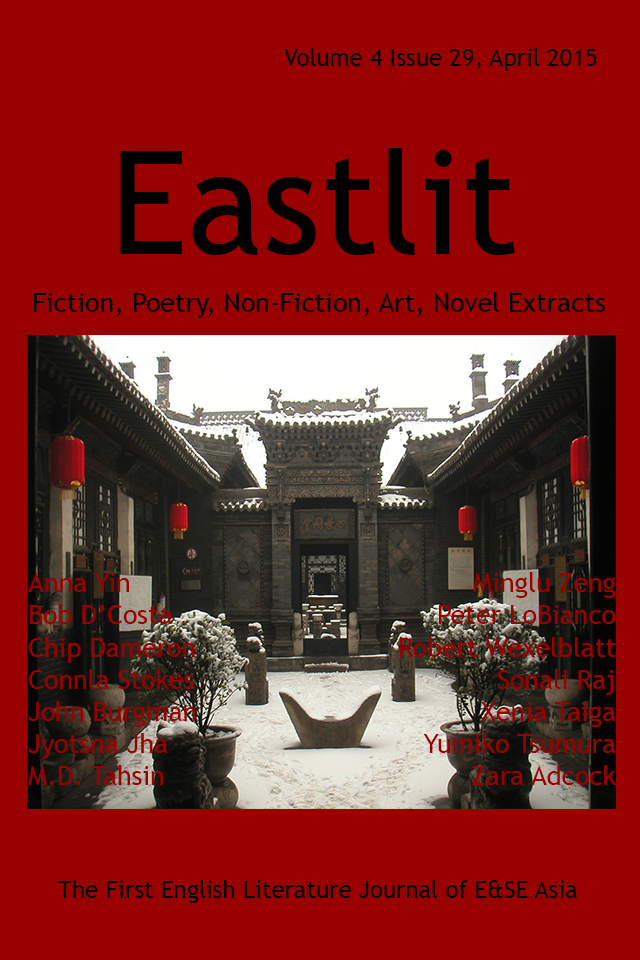 These are the new lists of popular Asian English literature found in Eastlit. Unfortunately time means these are getting later and later. Sorry for that. Eastlit includes all the popular Asian English literature including fiction, poetry, artwork and non-fiction of the most recent seven and thirty days. Eastlit's all time list of popular Asian English literature has also been updated. Due to popular request, we continue to provide direct links to each piece in our lists.
All of this popular Asian English literature and artwork can be read from the links on this page or just make use of the links in the top menu. Eastlit's archive can be used for navigation, too. Hopefully it will also give you an opportunity to read some of the less read pieces. After all, we all know well read does not always mean the best!
The next issue of Eastlit will be out around the end of April or start of May.
Please note that we have a policy of excluding all the covers, content pages, contributor lists etc from these statistics.
Popular Asian English Literature Last Seven Day:
Popular Asian English Literature Last Thirty Days:
Popular Asian English Literature All Time:
Year on Year Readership Change
+ 46% December 2013 on December 2012.
+172% January 2014 on January 2013.
+161% February 2104 on February 2013.
+242% March 2014 on March 2013.
+64% April 2014 on April 2013.
+8% May 2014 on May 2013.
+69% June 2014 on June 2013.
+17% July 2014 on July 2013.
+33% August 2014 on August 2013.
+21% September 2014 on September 2013.
+2% October 2014 on October 2013.
+32% November 2014 on November 2013.
+26% December 2014 on December 2013.
+32% January 2015 on January 2014.
+11% February 2015 on February 2014.
+9% March 2015 on March 2014.
Top Ten Countries in Alphabetical Order:
China & Hong Kong
India
Japan
Malaysia
Philippines
Singapore
Thailand
United Kingdom
United States
Vietnam
Cheers and Enjoy.