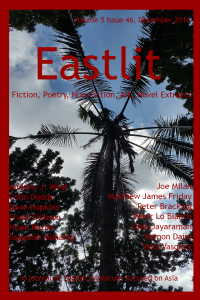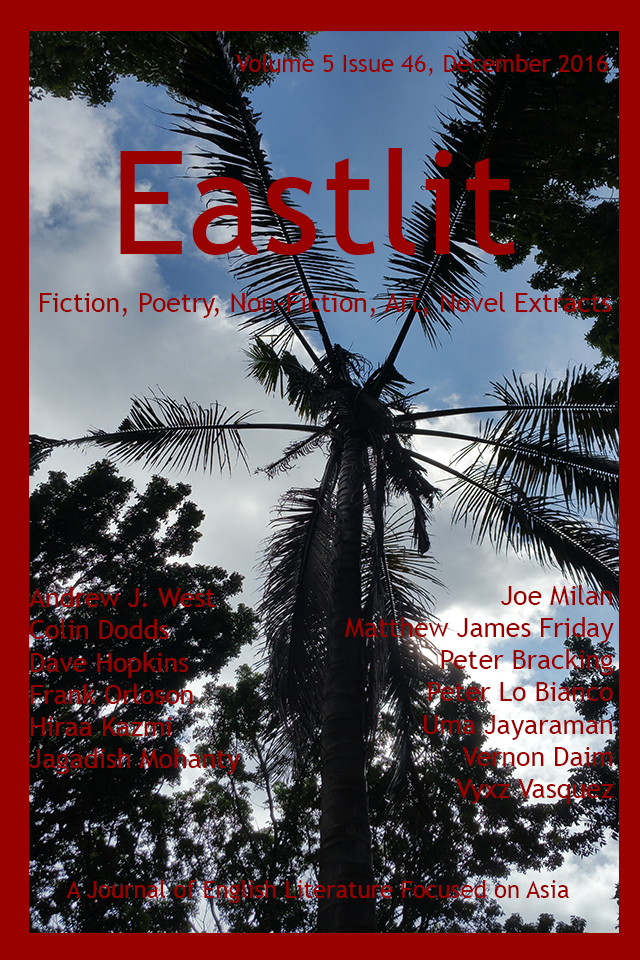 As we head towards 2017 we have a number of interesting projects covering creative writing going on at Eastlit including one that could give a far larger audience to some writers.
But first, I would just like to say thank you to all of those who have contributed to or read Eastlit throughout 2016. Plus a special thank you to everyone who has worked on the editorial board this year and to those who have donated to help cover our costs.
And in January our ever popular annual list of what were the best read pieces in 2016 and all time will be out!
And having said that, lets move to the news.
Writing Mentoring
Eastlit now offers a full writing mentoring service to Asian focused writers. The service offered is as short or long as wanted and all rates are local Asian rates. So cost is low. We currently have several running and a couple complete, and are currently open to taking on a few more writiers. If you are interested contact Graham for information.
Writing Retreats
Eastlit is currently involved in discussions to set up writing retreats within Asia. These will be for local or distant writers focusing on Asian themes. The plan is that they will follow a typical writing retreat format but also include some of our unique Eastlit ideas. We will also be aiming at running at affordable prices.
This is at early days yet, but we are quite excited and hope to be able to offer something in 2017. Fingers crossed!
A Partnership with an ESL Site
Those of you who know me better know that I work within teaching English to speakers of other language. Within that field in the past I was quite active within the Ed-Tech side and maintain strong contacts with some leaders in the field.
One off-shoot of this is an offer to partner Eastlit with a top ESL websites in the world to supply some audio-story material for learners of English. We will be looking for short short-stories and flash fiction that Eastlit has previously published or will publish. Those selected will be read by actors and then used on the ESL website complete with downloadable material.
This is currently at planning stage but there should be no obstacles. The stories selected will also be guaranteed a far larger audience.
Bangkok Buckaroo by Steve Rosse
A few years back, Steve was a regular columnist on Eastlit with his How not to Write series. Now Steve has released his latest book: Bangkok Buckaroo. 
Steve is an old hand from South East Asia now living in the US, but here he is back writing about Bangkok.
You can also read a review of Bangkok Buckaroo in the Bangkok newspaper The Nation.
Good luck to Steve on the book from all of us at Eastlit.
Supporting Eastlit
And finally a reminder that if you support what Eastlit is doing you can provide support by liking and sharing this post, linking or generally passing the word on.
Or you can make a donation via PayPal (note: the PayPal e-mail is Eastlit1 at gmail dot com). For credit card donation after clicking the link below, scroll down to the credit card pictures and click continue.
Cheers
Graham