Eastlit 2016 Popular Asiatic Literature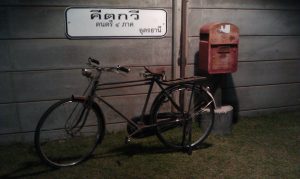 A very Happy New Year to all Eastlit's readers, contributors and our team. Following what is becoming a tradition, here is the 2016 top thirty. This is now the fourth look at what is popular for a year. It is also the second time we have included the work from the Southlit Supplement that goes with every issue of Eastlit.
This year we see a mix of poetry, fiction, non-fiction and artwork and an in the 2016 popular Asiatic literature list.
If you want to see the previous years entries follow the links: 2014 Top Literature and 2013 Top Twenty, and the Eastlit 2015 Popular Asian Literature. And with no more ado, here are most read pieces of this year.
2016 Popular Asiatic Literature:
A Veil of Silk by Jared Angel.
Why I Write by Qui-Phiet Tran.
Eastern Poetry by Graham Lawrence.
Going Back to Emerald Hill by Chew Yi Wei.
377 by Manoj Nair.
The Puppet Tree Illustration by Vasan Sitthiket.
Ishinomaki by Cesar Polvorosa Jr.
The Inherited Journey by Shehzad Ghias Shaikh.
Family Drama by Juanita Kakoty.
Stefan by Manoj Nair.
Gwi'Shin by Todd Sullivan.
Smoke and Mirrors by Sayantan Ghosh.
Photograph by Ages Chew.
Dead Drunk in Vientiane & Other Poems by Karlo Sevilla.
Still Life and Two Other Poems by Anna Yin.
Lelia by Adonis Zambrano Hornoz.
The Puppet Tree by Andrew J. West.
Conversations in the Sky by Preh Memon.
Jong Il, from Yang Pyeong by Eric Stinton.
White Lady by Tina Isaacs.
Foreigners Spell Sex & Other Poems by Louie Crew Clay.
Apples Are Grown in Aomori by Ian Rogers.
Memory Lane by Sumayyah Malik.
Bluebird Island by Pauline Lacanilao.
A Block Party in Burma by Dorothy Hom.
His Northern Hemisphere and Other Poems by Alton Melvar M Dapanas.
Happy Encounter in a Rainy Christmas Night by Minglu Zeng.
Dreams of Old Shanghai by Colin W. Campbell.
Ate Keng & Other Poems by Erwin Ponce.
Requiem by Theophilus Kwek.
Top 20 Countries where Eastlit was Read in 2016 (in alphabetical order)
Australia
Bangladesh
Canada
China and Hong Kong
India
Indonesia
Japan
Malaysia
Nepal
Pakistan
Philippines
Russia
Singapore
South Korea
Sri Lanka
Taiwan
Thailand
UK
USA
Vietnam
Statistics
Year on Year Readership Change 2014 to 2015
+22% January 2016 on January 2015.
+12% February 2016 on February 2015.
+5% March 2016 on March 2015.
+26% April 2016 on April 2015.
+20% May 2016 on May 2015.
+25% June 2016 on June 2015.
+43% July 2016 on July 2015.
+3% August 2016 on August 2015.
+89% September 2016 on September 2015.
+15% October 2016 on October 2015.
+45% November 2016 on November 2015.
+15% December 2016 on December 2015.
Year by Year Readership Change
+770% from year 2012 to 2013 (only 1 issue in 2012)
+52% from year 2013 to 2014
+10% from year 2014 to 2015 (only 10 issues is 2015)
+23% from year 2015 to 2016
Other News
The all time top thirty will be released later in a separate post. This may be in February. We continue to look at offering some writers the chance to have their work exposed in the ESL environment. I mentioned this an earlier news post on developments in literature in Eastlit. This would of course get your writing read by huge numbers. You name would also be far better known. ESL websites are far more read than any literary ones.
Thank you for your amazing support through 2016. We at Eastlit hopes you will continue to enjoy the journal in 2017. Once again I will introduce one or two new things in 2017. We like to develop as the years go by. But the main aim is to keep Eastlit vibrant and relevant to you as readers and writers. And to make sure that Eastlit plays it part as the poets, writers and artists of Asia take their place alongside those from more traditional literary regions.
And if you want to support Eastlit's aims you can like, share or even donate – link below (for credit card donation click continue at the bottom):
Lastly
If anyone has any comments or suggestions on anything to do with Eastlit please get in touch with the editor. All feedback is listened to, considered and appreciated! We are also looking for guest editorials and a possible volunteer for the editorial board. If anyone wants to be interviewed for Eastlit, let me know. Oh and if you like us, linking to our site is always appreciated!
Have a great 2017.
Cheers.