Please click here or on the picture to enter Eastlit August 2013.
Eastlit August 2013 issue is now out. This Eastlit issue features fiction, poetry, non-fiction, the fourth part of the series: How not to Write and novel extracts from across Asia or connected to it. Please take a look at our unique cover design below.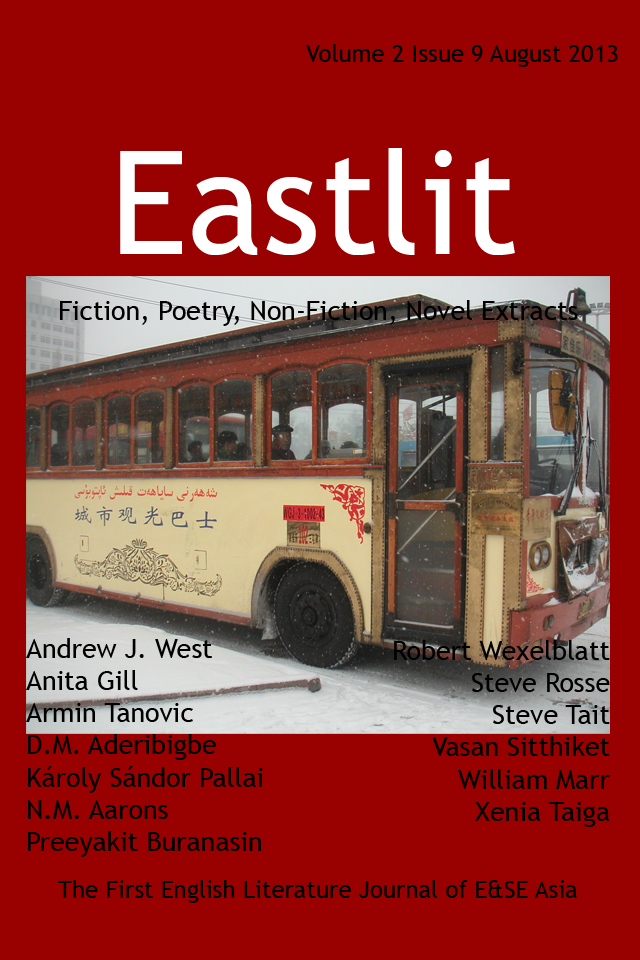 This months cover picture for Eastlit is Wooden Bus and is by Xenia Taiga. The picture was taken in China.
The Eastlit August 2013 issue cover design is by Graham Lawrence.
©copyright 2013 Eastlit and contributors to Eastlit.
Please also spend a few minutes to take a look at the Eastlit Live channel on You Tube.