an Eastlit Interview by Graham Lawrence
Born to a British father and South Korean mother, Lee grew up somewhere in between South London and South Korea. She studied Chinese at Cambridge and Anthropology at Oxford, and her first job was cleaning out pig intestines in a Korean restaurant in the mountains. Groove Magazine has described Lee's work as leaving 'images swimming in your psyche long after the last word has been read'.
When did you first start writing?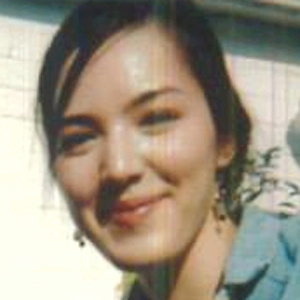 My first writing was when I was in primary school. My first creative burst was when I was about 11 or 12. Although I have been very lucky in many respects, this was a period of discomfort. After a divorce from my dad, my mum was trying to build up her life again. But it was difficult keeping her business going in a foreign country, she was a bit low after the separation, and her next relationship became quite troublesome. Somehow we just couldn't get rid of the new guy and we ended up in a strange situation in our flat where he was living on our sofa.
My mum didn't like going into the kitchen because he was lurking around. She lost her appetite and just got thinner and thinner. We were renting out my bedroom, so me and mum were sharing a bed, and I remember lying awake at night anxious about how skeletal she was. I started to feel that I was looking at the world from behind a pane of glass, and that writing in a way was more real than the world. I wrote a lot about the situation at the time but I don't know where all those pages have gone.
Finally we did get rid of that guy. The day of court came up and he failed to show up. He just disappeared – back to Korea I think. My mum also moved back to Korea, energetically rebuilding her life from scratch again after 20 years in a foreign country. I would visit her on my school summer holidays, and I ended up doing a bit of scribbling then. I had trouble communicating in Korea because my Korean would always be rusty after all the time spent back in England, and I was quite self-conscious about it. So I remember doing a lot of reading in those holidays.
My mum had a large collection of English novels that I would get through, and this, along with the mountains where we lived, inspired me. I have since only had delightful reasons to write.
Please tell us a little about your writing.
I'm open to exploring things that might seem a bit surreal and dark. 'Call of the Cicadas' is about a Korean woman who finds herself being wooed by an insect. I thought I was writing a little love story, albeit from a quirky angle. But everyone else interprets it as horror! In fact I gave it to a magazine as a romance and they moved it to the Halloween edition.
How long does it take you to complete a piece of work?
It really depends on the story. 'Call of the Cicadas' is a compact little story that came out quite quickly from conception to finished work. 'Reflections in a Mechanical Eye', on the other hand, started out as an exercise in stream of consciousness that got interrupted when my boyfriend came home. I then forgot about it for half a year until I rediscovered it when looking through my laptop for something else.
How would you describe your writing process?
With 'The Man Root', I was on a trip in Shanghai when I started browsing through an antique shop. There were large jars of preserved ginseng in there, and it reminded me how ginseng looks like little people. I got quite excited and jotted down some ideas in my notebook. For the rest of the trip those ideas gestated in the back of my head. Then when I returned to Beijing, I sat down and wrote it all out in two long stretches. The first stretch took me to the moment when the narrator meets his uncle. I thought it was finished, but after a while it didn't feel right. After further deliberation, I added the ginseng 'racy' scene. Now it was finished. That was in Spring 2013.
Would you like to leave us with a favorite quote or two, or a passage from your own or others work? And why does it mean something to you?
Last week I watched the documentary 'Virunga', directed by Orlando von Einsiedel. It's a powerful and moving documentary, and I recommend it to everyone.
It follows the work of brave conservationists, fighting to save Virunga National Park in the DR Congo. Virunga is a sanctuary for the world's last remaining mountain gorillas but there are powerful forces trying to undermine it.
During the making of the documentary, armed conflict in the Congo spilled over into the park's area. As militiamen descended on Virunga, the conservationists stood their ground. Why did they risk their lives for the park?
In their words: "You must justify why you are on this earth" and "I have accepted to give the best of myself so that wildlife can be safeguarded beyond all pressure. Beyond all spirit of greediness about money. Beyond all things. All that could happen to me, I will accept it. I am not special."
Those quotes are meaningful to me because they are a reminder that even in the midst of chaos and destruction, people can still rise above adversity for a noble cause greater than themselves.
***
Thanks to L.P. Lee for taking the time to give us an interview. All of us at Eastlit wish her the best in the future.
The following work by L.P. Lee has featured in Eastlit: