Click on the picture to enter issue one
Eastlit issue one was released on December 1, 2012. Eastlit issue one features fiction and poetry from across East Asia and Southeast Asia or connected to it. Please take a look at our unique cover design for the first issue of Eastlit below.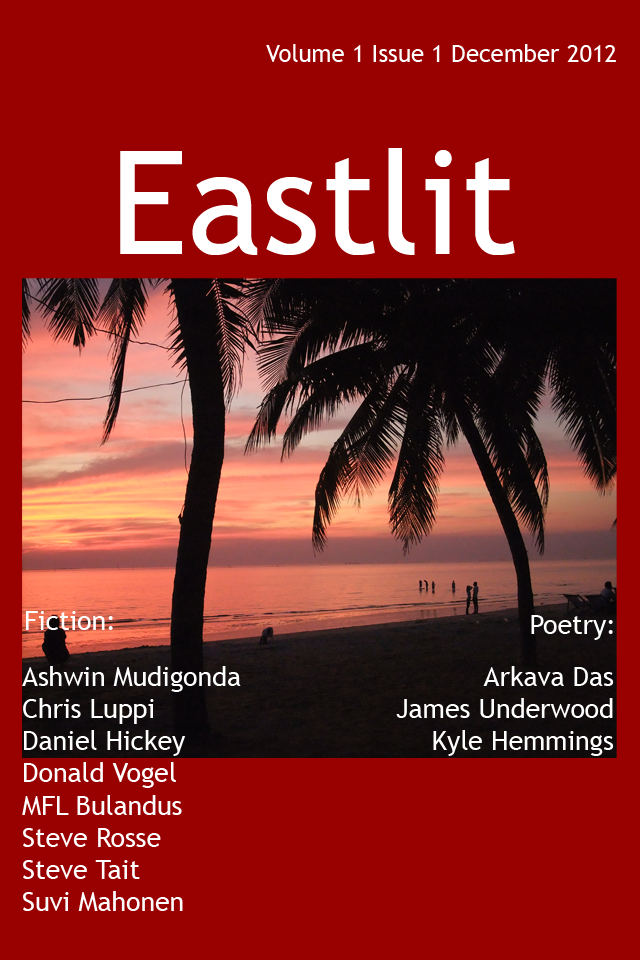 Eastlit December 2012 cover picture came from one of the founders of the site. It is An Evening View of Wonnapha Beach (Bang Saen, Chonburi, Thailand) and it was taken by Graham Lawrence. The Eastlit cover design is by Graham Lawrence.
This is the first issue of the new online journal of poetry fiction, non-fiction and artwork.
©copyright Eastlit and contributors to Eastlit.