Please click here or on the picture to enter Eastlit Issue Seven.
Eastlit issue seven is now out. Eastlit June 2013 features fiction, poetry, non-fiction, the second part of the series: How not to Write and novel extracts from across Asia or connected to it. Please take a look at our unique cover design below.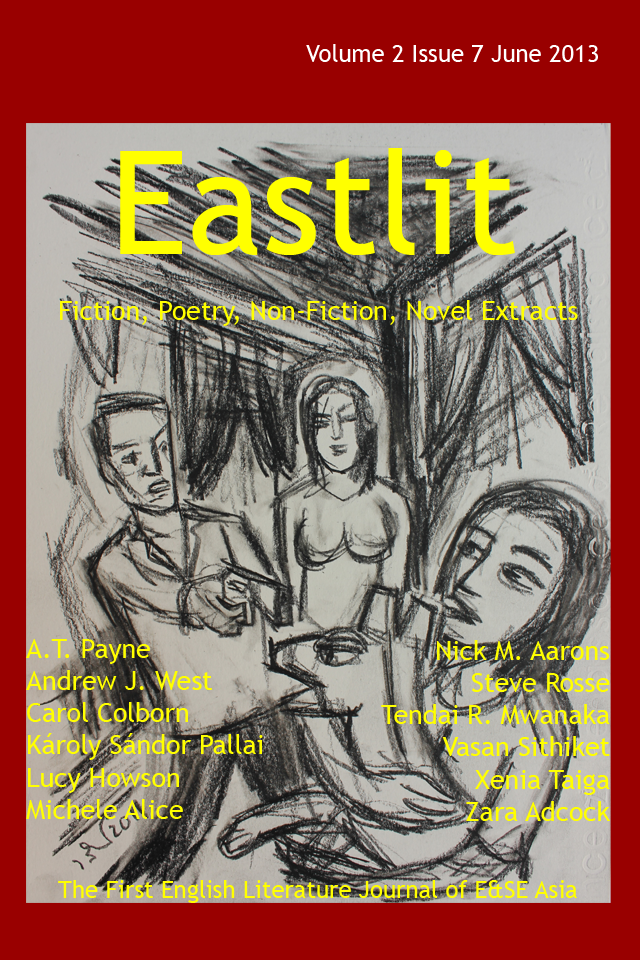 This months cover picture is The Mansion and is submitted by Andrew J. West. The picture is an illustration that accompanies the short story The Mansion. The story is by Andrew J. West and the illustration by renowned Thai artist Vasan Sithiket.
The Eastlit June issue cover design is by Graham Lawrence.
Additional Photos by Papimol.
Eastlit is an online journal of poetry fiction, non-fiction and artwork focused on East Asia and Southeast Asia. The aim is to raise awareness of English literature and art focused on Asia.
©copyright 2013 Eastlit and contributors to Eastlit.