Please click here or on the picture to enter Eastlit Issue Six.
Eastlit issue six is now out. Eastlit May 2013 features fiction, poetry, non-fiction, the first of a series: How not to Write and novel extracts from across Asia or connected to it. Please take a look at our unique cover design below.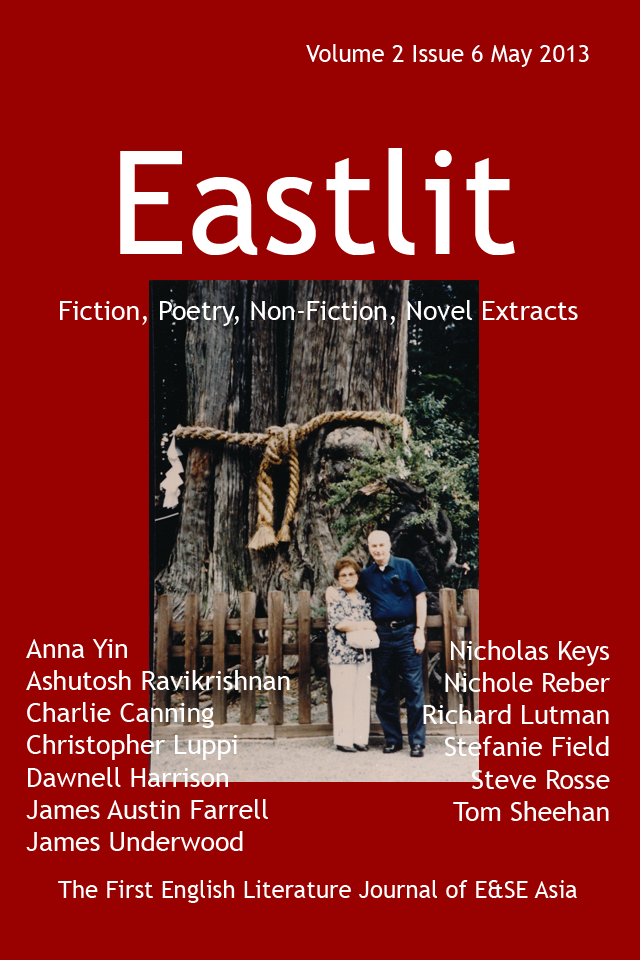 This months cover picture is Renewal of Vows and is submitted by Tom Sheehan featuring his old friends Stanley "Ike" George Kujawski (7-20-21 to 5-3-12) and Setsuko "Dottie" Haghara Kujawski (3-3-22 to 11-15-88). They were Married in Tokyo on 11-12-47. Married for 41 years. The poem At the Lake featured in this issue of Eastlit is dedicated to Stanley Kujawski.
Eastlit is an online journal of poetry, fiction, non-fiction and artwork focused on East Asia and Southeast Asia.
The Eastlit cover design is by Graham Lawrence.
©copyright 2013 Eastlit and contributors to Eastlit.