Please click here or on the picture to enter Eastlit issue three.
The latest issue is now out. Eastlit February 2013 features fiction, poetry, non-fiction and a novel extract from across Asia or connected to it. Why not take a look at our unique cover design below?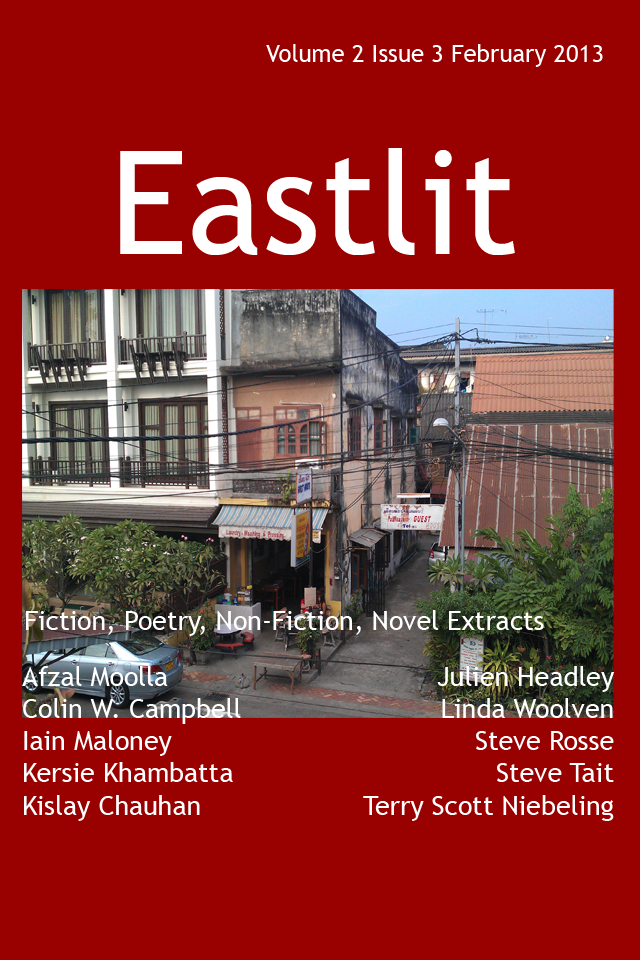 This months cover picture is a shot of Vientiene by Graham Lawrence. The Eastlit cover design is by Graham Lawrence.
Eastlit is an online journal of poetry, fiction, non-fiction and artwork focused on East and Southeast Asia. The aim is to increase awareness of English literature focused on these important regions.
©copyright 2013 Eastlit and contributors to Eastlit.