Please click here or on the picture to enter Eastlit July 2013.
Eastlit July 2013 issue is now out. This Eastlit issue features fiction, poetry and non-fiction. It also has the third part of the series: How not to Write. There is also a novel extract. All work is from across East Asia, South East Asia or connected to it. If you have a minute, please take a look at our unique cover design below. We like to think our covers may be of interest. They are also a feature that attract interest and comment. Maybe they are a little unique to Eastlit.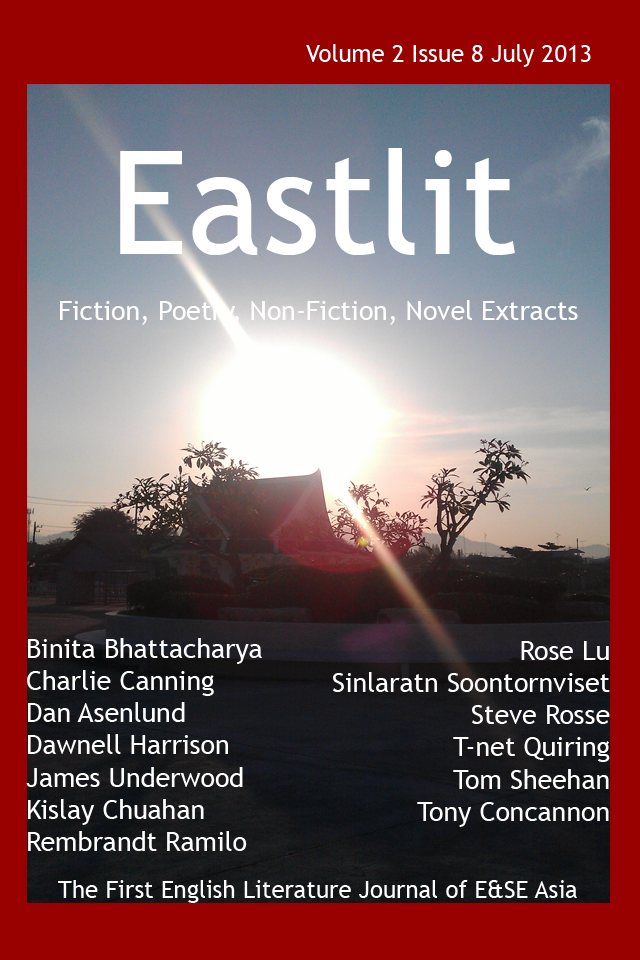 This months cover picture is Rising and is by Sinlaratn Soontornviset.
The Eastlit July 2013 issue cover design is by Graham Lawrence.
©copyright 2013 Eastlit and contributors to Eastlit.