The list of Eastlit Writers May 2016 is alphabetical by first name:
Brandon Marlon
Brandon Marlon is a writer from Ottawa, Canada. He received his B.A. in Drama & English from the University of Toronto and his M.A. in English from the University of Victoria. His poetry was awarded the Harry Hoyt Lacey Prize in Poetry (Fall 2015), and has been published in more than 95 publications in Canada, U.S.A., England, Ireland, Spain, Greece, Romania, Israel, India, Pakistan, Singapore, South Korea, Australia, South Africa, Nigeria, and Trinidad. www.brandonmarlon.com.
Cid Andrenelli
Cid has lived in South East Asia since the 1980s in Singapore, Malaysia and Vietnam.
She writes plays and poetry inspired by indigenous folk tales and local history.
She is at present finishing her first novel 'The Indochina Man'.
Fred Wong
Ho Soon Hoe
Ho Soon Hoe is a Singaporean who enjoys reading. He reads mainly non-fiction books but is actively trying to expand his repertoire of fiction works read. Currently, some his favourite fictional works include "Crime and Punishment" by F. Dostoyevsky; "The Home and the World", "The Postmaster", "The Hungry Stones", "The Cabuliwallah" and "Gitanjali" by R. Tagore; "Moment in Peking" by Lin Y.T.; and "The Metamorphosis" by F. Kafka.
Husain Abdulhay
Husain Abdulhay, born on August 26, 1979, is from Iran. His first poem was conceived when he was doing his Master's degree in TEFL at Kashan university, Iran. He serves as a lecturer at Payame Noor University, Iran, teaching on the BA program in English Language Translation. He has authored a number of research papers and review articles, published in international journals and also presented four papers at conferences in Iran and one in Turkey. His work appears in such journals as The Criterion: An International Journal in English, LangLit and Ashvamegh. He is an aspirant writer and has an inexorable liking for poetry.
Jhilam
Jhilam is a research scholar based in Hyderabad. She likes to explore the world through literature, culture, travel and photography. Her previous works have appeared in Muse India, Indian Book Chronicle, Indialogue Foundation and Women's Web.
Khor Hui Min
Khor Hui Min works as a book editor in educational publishing. In her free time, she likes to write, bake, cook, blog about writing, baking and cooking, as well as volunteer with NGOs, especially those that champion environmental causes. Her most recent publications include poems published by Eastlit and The Hourglass, and a short story published by Anak Sastra. You can read more of her writing at https://projectprose.wordpress.com
John Priestly II
John Priestley II has pursued an on-again then off-again love affair with the English language. He spent twenty-four years in the U.S. Navy, serving overseas assignments in the Republic of Korea and Japan, as well as traveling extensively in Thailand, Taiwan, the Philippines, and Hong Kong. He matriculated from the University of Maryland with a Bachelors degree in English/Psychology. He was awarded a Master of Arts, English degree by Marshall University in May 2014. He was born and resides in South Charleston, West Virginia, United States of America.
Louise Hopewell
Louise Hopewell is an Australian writer and public policy researcher. Louise suffers from itchy feet and has lived and worked in Thailand, Japan and a remote community in Central Australia. Back in Melbourne, Louise has led community laughter groups in raucous merriment for over five years.
Louise has published poetry, as well as short fiction, and regularly performs her original songs. She has recently completed her first novel which was inspired by her time living in Thailand.
Mai Văn Phấn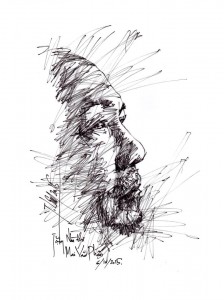 Vietnamese poet Mai Văn Phấn was born 1955 in Ninh Bình, Red River Delta in North Vietnam. Currently, he is living and writing poems in Hải Phòng city. He has won several national literary awards of Vietnam. He has published 23 poetry books, 11 of which were several times reprinted or reprinted with adjustments in English, French, Spanish, Thai, Turkey, Albanian, Hin-ddi & Bengali (India): Giọt nắng (Drops of Sunlight, 1992); Gọi xanh (Calling to the Blue, 1995); Cầu nguyện ban mai (Prayers to Dawn,  1997); Nghi lễ nhận tên (Ritual of Wall, 2003); Hôm sau (The Day After, 2009); và đột nhiên gió thổi (and Suddenly the Wind Blows, 2009);  Bầu trời không mái che (Vietnamese-only version of Firmament Without Roof Cover, 2010); Thơ tuyển Mai Văn Phấn (Mai Văn Phấn: Selected Poems – essays and the interviews, 2011); hoa giấu mặt (hidden-face Flower, 2012); Bầu trời không mái che / Firmament Without Roof Cover (bilingual 2nd  edition, 2012); Vừa sinh ra ở đó (Just Born There, 2013); Những hạt giống của đêm và ngày / Seeds of Night and Day (2013); A Ciel Ouvert / Firmament Without Roof Cover (2014); Buông tay cho trời rạng / Out of the Dark ( 2013); Ra vườn chùa xem cắt cỏ / Grass Cutting in a Temple Garden (2014); Zanore në vesë / Vowels in The Dew (BOTIMET M&B, Albania, 2014); บุษบาซ่อนหน้า / Hidden-Face Flower / hoa giấu mặt (Artist's House, Thailand, 2014); Yên Tử Dağının Çiçeği (The Flower of Mount Yên Tử, ŞİİRDEN YAYINCILIK, Turkey, 2015) ; "The Selected Poems of Mai Văn Phấn" (Publishing House of The Vietnam Writer's Association, 2015)... Simultaneously on the book distribution network of Amazon, the collections Firmament Without Roof Cover, Seeds of Night and Day, Out Of The Dark, Grass Cutting in a Temple Garden, A Ciel Ouvert was published and exclusively released in the USA, Canada, the UK, Australia and European countries by Page Addie Press of the UK. December 2012, the English collection titled Firmament Without Roof Cover became one of the 100 best-selling poetry books of Amazon. June 2014, the three collections in Vietnamese and English titled Ra vườn chùa xem cắt cỏ (Grass Cutting in a Temple Garden) and Những hạt giống của đêm và ngày (Seeds of Nights and Day) as well as his Vietnamese-French collection titled Bầu trời không mái che (A Ciel Ouvert/ Firmament Without Roof Cover) were among the top ten of the 100 best-selling poetry collections from Asia on Amazon. Poems of Mai Văn Phấn were introduced in newspapers and magazines of Sweden, New Zealand, the UK, the USA, Canada, Australia, India, Albania, Turkey, South Korea, Hong Kong, Indonesia and Thailand…
Namia Akhtar
Namia Akhtar is a freelance writer and a Research Associate of Bangladesh Enterprise Institute, a security think tank based in Bangladesh. She has been writing poems since her childhood, which appeared in Young Observer, a weekly magazine of the then leading English newspaper The Bangladesh Observer. More recently, her op-ed articles have appeared in Dhaka Tribune, a leading English Daily in Bangladesh.
Ms. Akhtar obtained her Bachelors degree in Social Sciences from Lingnan University, Hong Kong under the non-local students' scholarship, and is now studying Masters of Development Studies at Brac University, Bangladesh. She lives in Dhaka, Bangladesh.
Nosheen Irfan
Nosheen Irfan is from Lahore, Pakistan. She studied English Literature at the University of the Punjab and has a considerable experience of teaching English to secondary classes. She is an avid reader and writing is her passion. She draws inspiration from both classical and contemporary literature. Apart from that, Nature, people, life and social issues inspire her to take up the pen. She has the good fortune to work on a project entitled "Poetry against Terror" to which 64 poets from 43 countries of the world contributed to say a unanimous "No" to terrorism. It gives her the greatest pleasure to become a voice that is heard somewhere.
Shefali Rao
Shefali Rao is a writer based in New York City. She worked as a journalist for two years in Bangalore, India, before moving to the US in 2013 to pursue an MA in English. Currently, she works as a copywriter for a digital fundraising agency, and helps nonprofit organizations craft compelling content.
S.L. Kerns
S.L. Kerns may have southern roots grounded in Kentucky, but has branched out to a life in Asia. He spent nearly 6 years lost in Bangkok before moving to his current home in Japan. He loves soaking in words of wisdom from being an avid reader and a good listener. He also loves bodybuilding, and likes to think of himself as one of the strongest prose writers since Yukio Mishima. He teaches English and has recently begun writing, using his surplus of wild experiences to fuel his stories.  His work has been published or is forthcoming in Flash Fiction Magazine, 101 Words, Silver Birch Press, Visual Verse, Degenerate Literature, Kill Those Damn Cats: A Lovecraftian Anthology, Anonymous Anthology, Funny in Five Hundred and 47-16: A Collection of Poetry and Fiction Inspired by David Bowie Volume 1 and 2. He also blogs for Muay Thai Lab. Follow him here: www.slkerns.wordpress.com
Steve Tait
After twenty years as an EFL teacher, teacher trainer, and supervisor in Bangkok, Thailand, Steve decided it was time for a change. With his Romanian angel by his side, he has spent the last few years drifting through South-East Asia, hanging out in the Romanian countryside, and doing some teacher training in Korea, Thailand, and Malaysia. Steve is currently living in Kota Bharu in Kelantan, the rural heartland of Malaysia, while working intermittently in Daegu, Korea.
He has two ebooks to his name, both of which are available as free downloads from Lulu.
Sumayyah Malik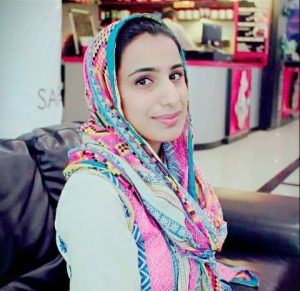 Sumayyah Malik is a 22-year-old girl whose fingers are busy all the time knitting words. She is currently enrolled in International Islamic University and doing her graduation in English Literature Majors from Islamabad, Pakistan. She loves to write cut-throat rebellious poetry in a subtle manner.  Her poetry attacks social issues and talks about feminism in her own metaphoric way.  Recently, she has completed an online poetry workshop with Desi Writer's Lounge.  Her work has been published by Pankhearst Publications, US Magazine-The News and Uut Poetry Magazine. She traces the clouds of existence in every line that she writes.
Thavishi Dharmawimala
Thavishi Dharmawimala resides in Sri Lanka and is an undergraduate at the University of Kelaniya following English for her special degree. Other areas of academic study include International Relations and Mandarin. She takes a particular interest in Victorian and Asian literature which have also influenced most of her own work which are based on a mélange of personal observations and experiences. Particular literary genres that constantly intrigue her are psychological thrillers, science fiction and mysteries especially when they are adapted for the big screen. Although a Derridean fan, at the moment I am still figuring out most of his complicated concepts!
Victor N. Sugbo
Victor N. Sugbo is a poet who lives in Tacloban City. His poems have been included in anthologies  and have appeared in literary journals and periodicals in his country, the Philippines. He has two collections of poetry in Waray with English translations published by the U.P. Press. He was a professor of Communication and literature at the University of Philippines Visayas Tacloban College.