Please click this contents link 
or on the picture to enter Eastlit September 2013.
Eastlit September 2013 issue is now out. This Eastlit issue features fiction, poetry, non-fiction, the fifth part of the series: How not to Write and a novel extract. All of these are from across East Asia or South East Asia or connected to it. Please take a look at our unique Eastlit cover design for September 2013 below.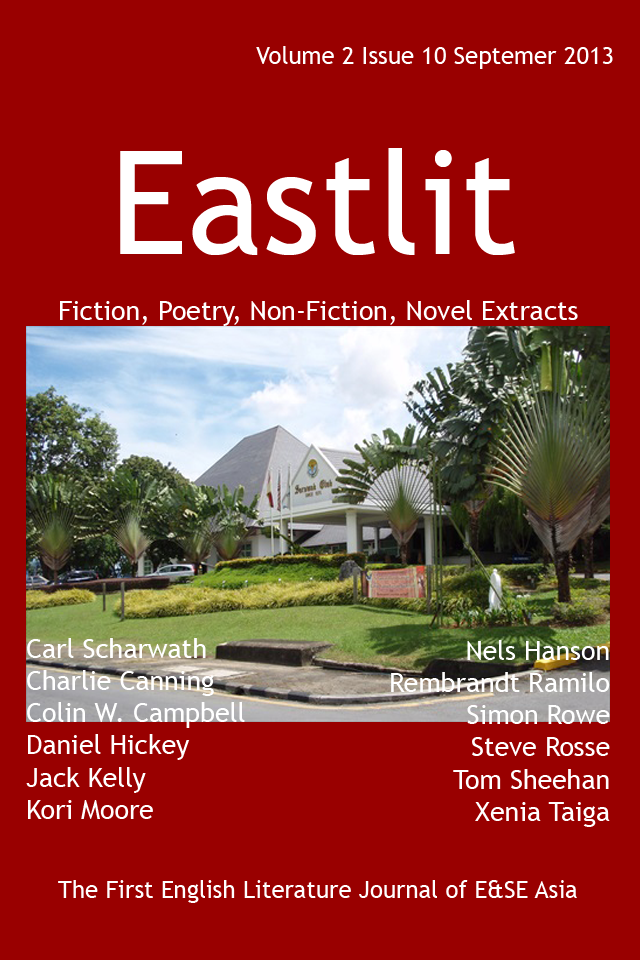 This months cover picture for Eastlit is The Sarawak Club. It is by Colin W. Campbell. The picture was taken in Kuching, Sarawak, Malaysia. The picture is from a non-fiction piece of writing on The Sarawak Club by Colin W. Campbell in the September issue of Eastlit. The Sarawak Club also features a pantoum by Colin. Please go to the contents page to click on the link to take a look at this piece of work.
The September 2013 issue of Eastlit has five new writers. Thank you to them. Thank you also to those returning to this issue.
The Eastlit September 2013 issue cover design is by Graham Lawrence.
©copyright 2013 Eastlit and contributors to Eastlit.
Please also spend a few minutes to take a look at the Eastlit Live channel on You Tube.